Have you just started playing golf and aren't quite sure it's your game yet? But nevertheless you still need golf clubs, and they are expensive, or you are not ready to spend thousands of dollars on famous brands? Believe me, there are many brands in the golf club market that offer really high quality golf equipment at affordable prices.
Especially for you, we've made a selection of the 7 Best Golf Clubs under $500.
7 Best Golf Clubs That Are Affordable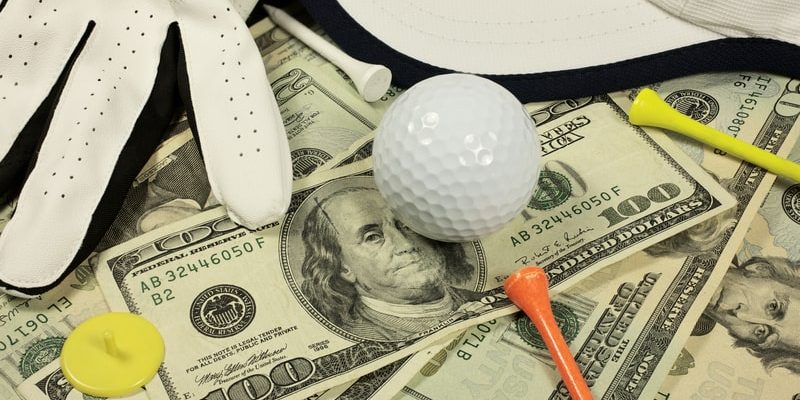 Even if you don't hit the ball directly in the middle of the head, you can still get maximum distance with a 460cc titanium driver since it has a massive head with a large sweet spot. During the course of our testing, we discovered that this driver is also forgiving.
Steel shaft irons have a tendency to be more forgiving off the face, which helps keep shots more straight. In addition to that, they have perimeter waiting, which is going to make the experience of using your clubs a great deal more relaxing.
The fact that this set does not come with a sand wedge is the one significant drawback to it. Sand wedges are useful for hitting shots out of bunkers and for flop shots around the green; therefore, you might want to consider purchasing one on your own.
The Wilson putter in the package is a heel-toe model that feels rather light in your hands but is steady as you launch the ball toward the hole.
The golf bag comes with a foldable and simple to assemble stand, as well as a rain hood and head covers. Additionally, it features a variety of pockets where you can put your golf accessories in addition to other goods, such as bottled water, snacks, and clothing.
In my opinion this is the best golf clubs under $500.
The package includes a driver 460 CC, which is the maximum allowed for a driver head size when competing in tournaments.
Beginners will benefit greatly from the addition of the 3 wood. You won't have to automatically reach for your 4 iron, which is more difficult to keep under control, so it will be simpler for you to increase the distance you cover from the deck.
The Precise M5 men's golf club set comes with one hybrid that has a loft angle of 21 degrees, which is considered to be quite generous. It is the ideal replacement for the missing 4 iron. 
Precise M5 men's golf club set includes ions 5-9. The cavity back design of the irons is somewhat shallow, giving them an appearance that is quite similar to that of muscle back irons. Therefore, you are able to achieve the sleek appearance of muscle back irons while benefiting from the increased forgiveness of cavity back irons.
In addition, you'll get a good quality stand bag with a matching rain hood and three club head covers for your woods and hybrid. I also like the combination of black and red that makes this set quite appealing.
One of the best golf club sets including lightweight golf bag.  Increased distance and more forgiveness were achieved through the revolutionary designs, which have also improved the ease with which it can be launched from any lay on the course.
460cc titanium matrix driver's Center of Gravity has been adjusted thanks to additional weight that has been added in the heel and toe portions of the sole. This increased perimeter weighting, in conjunction with the driver's newly designed ultra-thin face, results in a significant increase in forgiveness on off-center hits, as well as a higher and faster launch off the face.
The large, low-profile stainless steel 15- and 19-degree fairway woods come in new forms that offer a lower CG. This makes them easier to hit and allows the ball to be launched into the air more rapidly from any lie on the course.
The long iron, which is notoriously difficult to hit, was intended to be replaced by the more forgiving No. 4 24-degree hybrid, which includes an easy-to-hit stainless steel head with a low-profile design and a deeper center of gravity (CG). 
The cavity back iron made of stainless steel features a big undercut cavity, which helps provide a larger sweet spot while also improving accuracy.
The anser-style putter has a simple alignment aid that makes it easy to get the putt lined up correctly, and it also has a smooth stroke that helps putts stay on target. 
The Tour Tuned 14-Piece Set is intended to provide you with maximum performance so that you can get out on the course and start playing right away.
The driver, 3 wood, 4 hybrid, 6 to 9 iron, pitching wedge, sand wedge, putter, stand bag with rain cover, and three head covers are all included in this set.
The 460cc Driver is a lightweight club that is simple to hit and features a large sweet spot. This is the best golf club sets for beginners. 
The long irons, which are difficult to hit, are now replaced by hybrids. Hybrid will help you improve your shot making whether you're playing from the rough or the fairway.
6 irons made of stainless steel, available with steel or graphite shafts, and featuring a deep undercut cavity, new wider sole, and perimeter weighting for maximum forgiveness and control.
The full-featured Stand Bag comes with a total of four pockets in addition to a lined drink sleeve, padded hip pad, rain cover, umbrella and glass holders, and a towel clip.
High handicap golfers who are willing to make an investment in the development of their game should take a deeper look at this complete golf club set from KVV. 
Even when your game gets better, KVV clubs continue to perform the way you require them to. The irons have a surprising degree of accuracy, and the wedge spins like a dream on the course.
The KVV golf club set begins with an incredible 460CC forged driver. While the forged body offers incredible feel and consistency, the oversized head will provide plenty of forgiveness. The launch is a little bit below average, but it is lightweight, so this may help you increase the speed of your swing.
The most important benefit of 3-wood is an ability to manage this club easily. Simple to use for high handicappers as it is very lightweight.  Even though the turf interaction wasn't the best, it's a playable shot off the tee.
This set comes with a hybrid that has a low profile and provides a great deal of forgiveness from side to side.
KVV set includes both 5 iron and 5 hybrid. Normally, one of the two clubs is included in such sets. But I wouldn't say that's a big drawback. It's just that you'll have both in the same set.  And even though gapping might be a little bit of a problem for you, at least you can count on this hybrid to be very forgiving. It will assist you in keeping your shot straight.
The cavity-back irons made of stainless steel have an attractive undercut at the back, which makes them easier to launch.
The spin rates produced by these irons are surprisingly high, and the launch is satisfactory. This combination results in irons that are surprisingly effective at stopping right on the green when hit.
The grooves in the KVV wedges are both deep and wide. 
The set is finished off with a mallet putter. 
Because it is intended to be forgiving, the driver that comes with the Wilson Profile SGI Complete Set is an excellent selection for beginning golfers.
The graphite shaft is lightweight and simple to swing, while the 460cc large head with a 10.5-degree loft gives exceptional forgiveness.
Both the fairway wood and the hybrid are excellent pieces of equipment to add to a golf bag for a novice. It is beneficial to have both in a golf set since you can use the fairway wood for longer shots and the hybrid for shorter ones. 
Each of the 6- and 9-irons has a hollow back, and they are perimeter-weighted clubs. This means that they are designed to be very forgiving, which makes them an excellent option for beginner golfers.
Both the pitching wedge and the sand wedge provide a high level of versatility. 
The blade putter included in this set has perfect weight and feel.  Beginner golfers will find this to be an excellent option.
Set comes with lightweight and simple to carry stand bag. 
This Callaway set is quite complete with the appropriate selection of clubs to ensure that all aspects of the game are covered for beginner golfers.
The 460cc head and normal flex shaft of the driver provide the greatest amount of forgiveness in the club that is the most difficult to hit accurately. This is the perfect driver for those just starting out.
The toplines of the irons in the set are thick, which instills confidence at the address position, and there is a significant amount of offset, which should be suitable for golfers who have a tendency to slice their irons. They come outfitted with a normal flex shaft as the default option. The irons, in general, brought to mind the Callaway XR irons, and the quality of the grips and shafts is comparable to that of a high-end pair of cavity-back irons. It's quite impressive taking into account the cost.
The putter that comes with this set is not of exceptional quality because the face does not have any milling or inserts. However, if you are just starting to play golf, you can use the putter from this set for the introductory period. But if you are already improving your game, I would recommend getting a more solid and high-quality putter. 
Another issue with this set is that each of the hybrid clubs have steel shafts rather than the more conventional graphite ones. This problem is not nearly as serious as the putter, but it is still a problem. For beginners, steel-shaft hybrids make it difficult to hit from the fairway or rough field. The lack of extra bend prevents easy launching. 
Obviously there are minor cons in this set. But if you just started to play golf, this set is good balance between money and quality.